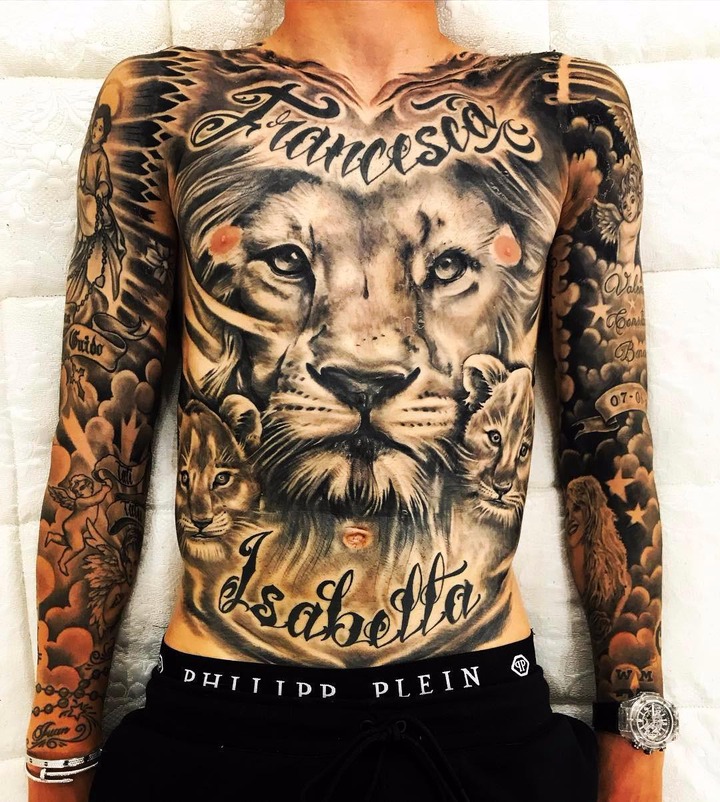 Footballers are perhaps the biggest proponents of body ink and it is the norm for modern-day footballers to have more than their fair of tattoos.
More often than not, these tattoos usually have symbolic meanings, sometimes representing milestone events in their lives, while others are used as tributes to special people.
According to Graham 'Spider' Webb, an Australian Radio and TV Broadcaster " Tattooing, when understood in its entirety, must be seen as a religious act.
The human being brings forth images from the center of the self and communicates them to the world. Fantasy is embodied in reality and the person is made whole"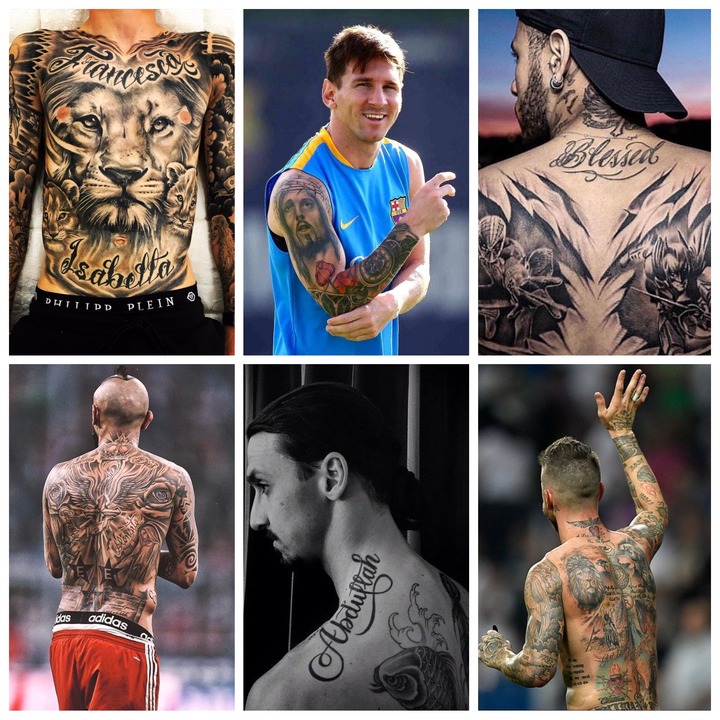 HERE, WE SHALL BE PROFILING 10 FAMOUS FOOTBALLERS AND THE SYMBOLIC MEANING OF THEIR TATTOOS.
1. Sergio Ramos: Real Madrid skipper, Ramos ranks as one of the most tattooed footballers in the world with not less than 42 tattoos spread across his body. He has proven himself over time as one of the best defenders of his generation.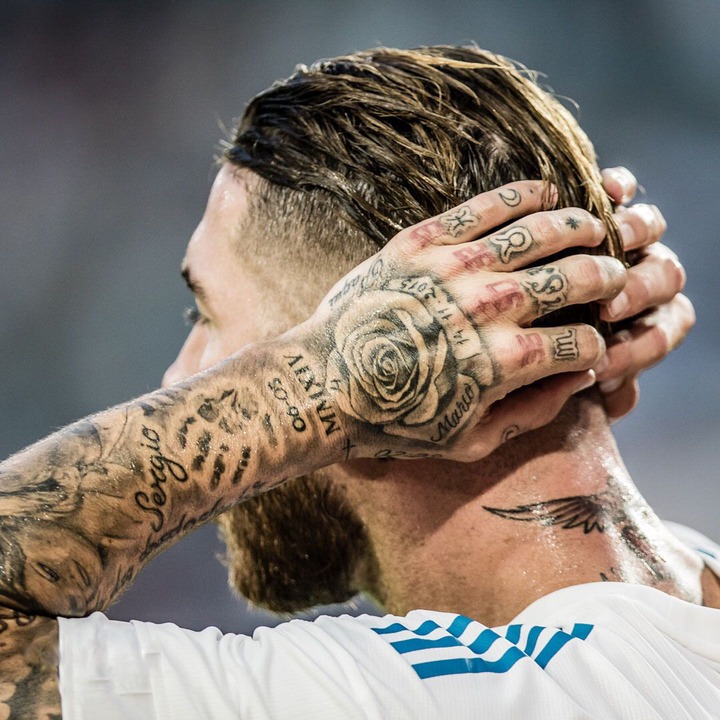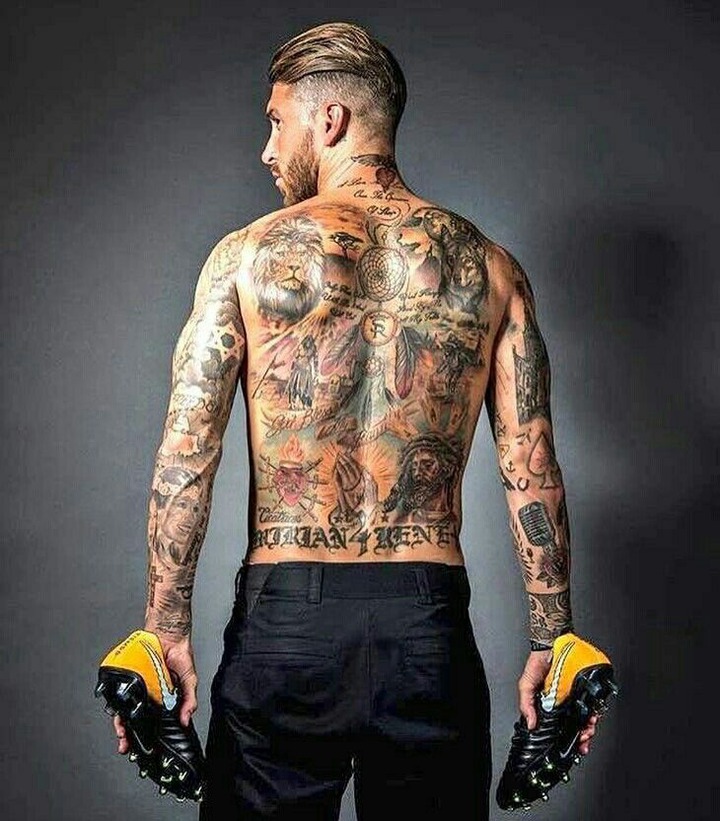 He has won virtually everything winnable both at International and club level and has most of his milestone career moments symbolized as tattoos on his body.
His injury-time equalizer to help Real Madrid win La Decima engraved on his knuckle, while the World Cup, and each Champions League date and venue is also tattooed on his skin.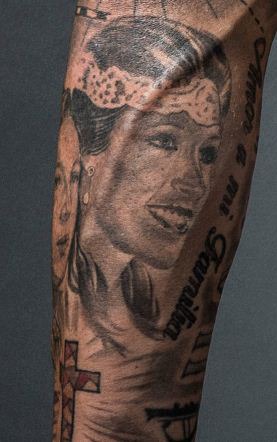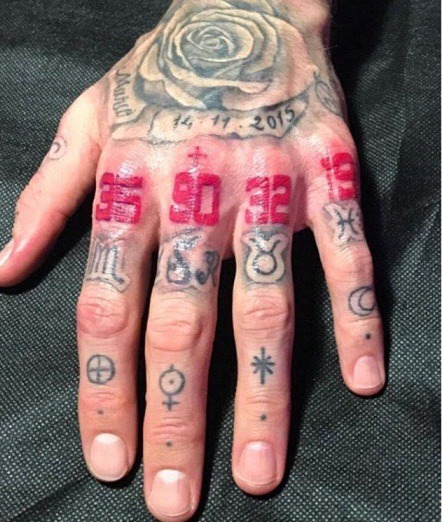 References are also made by Ramos to his parents and wife, with the words Rubio (wife's name and father's nickname), as well as Paqui tattooed across multiple parts of his skin, while his sons's name and birth date are also inked out.
Given his staunch Catholic upbringing, Ramos also references his religion and tattoos of the Virgin Mary and cross on his body.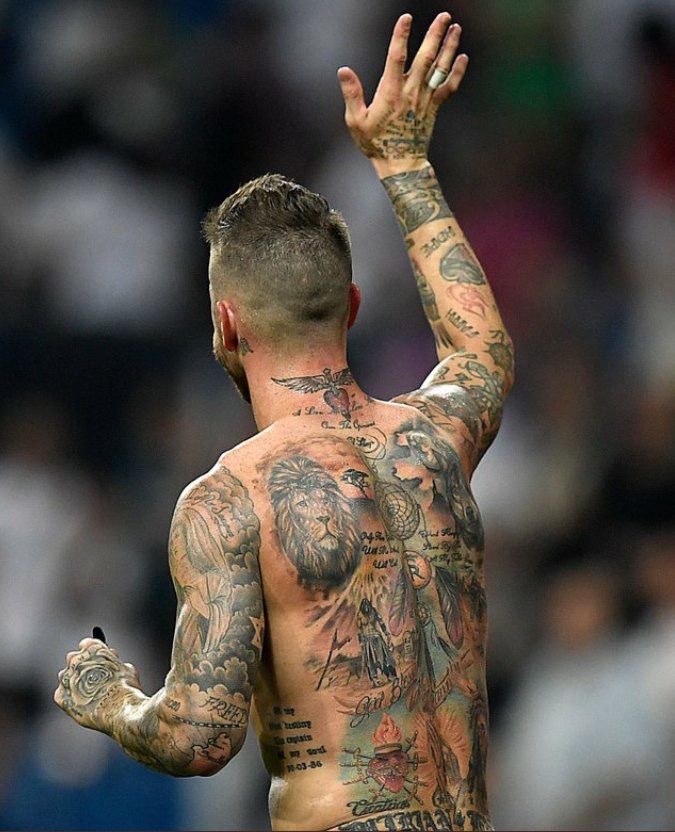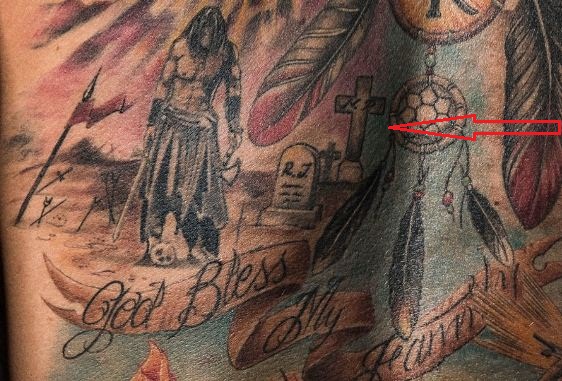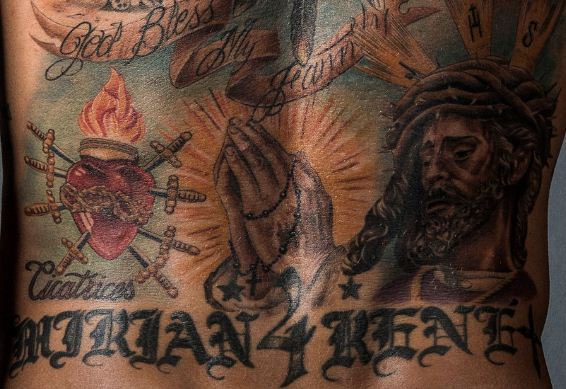 2. Ibrahimovic: In his book 'I am Zlatan', he revealed that he was initially against getting tattoos but he soon became addicted to them and has virtually every part of his upper body sprawled in ink.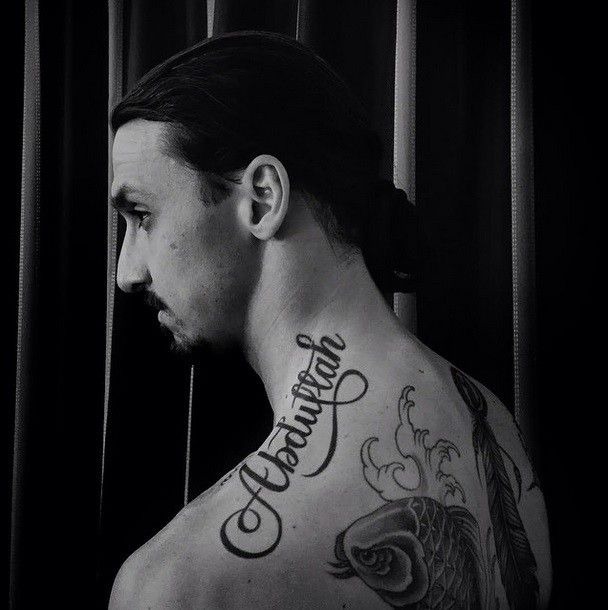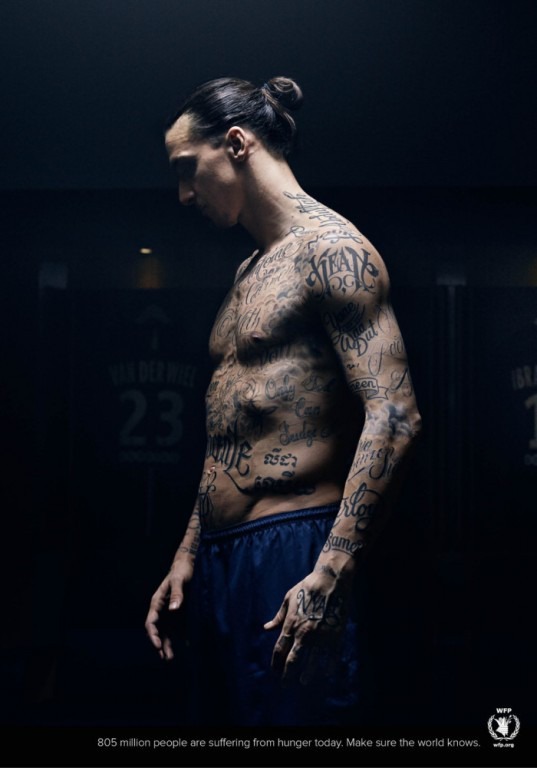 n his right wrist, there are numbers referred to as the "Zlatan Ibrahimović code". They refer to the birthdates of the male members in his family.
There is also a letter H on his left wrist symbolizing his wife Helena Seger, while there is also a depiction of a red dragon on his right oblique referencing his warrior personality.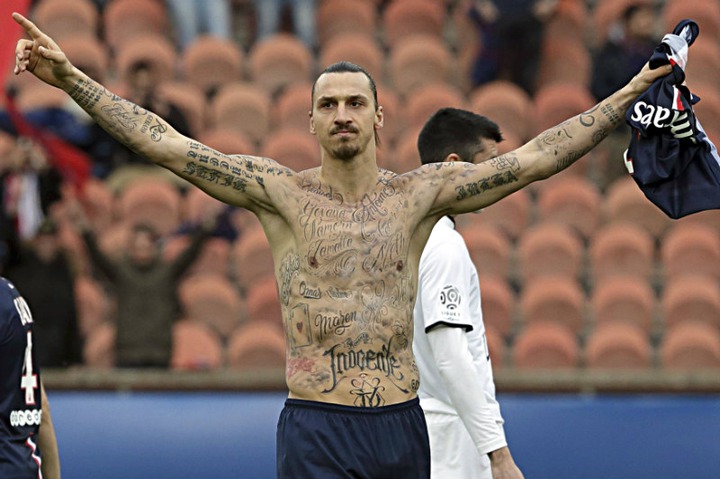 Zlatan also references his mother and sister on his left side and according to him, placing them here is symbolic of their closeness to his heart, while the men on the right represent steadfastness as breadwinners.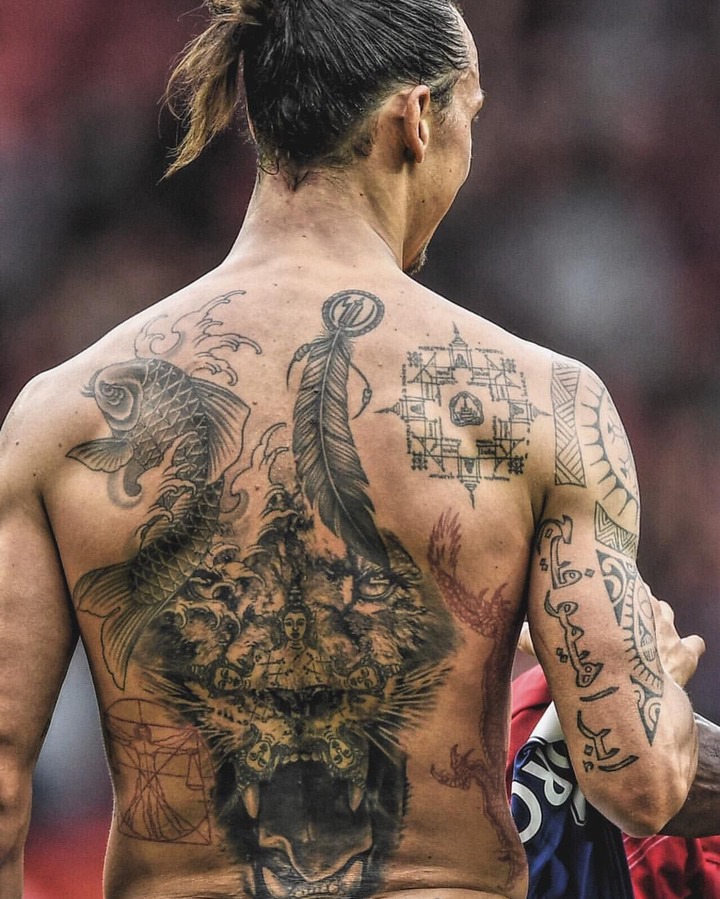 3. Lionel Messi: Arguably the greatest footballer in the history of football, Messi, though introverted, took the inspiration to cover himself with inks from his friend and then-teammate Dani Alves.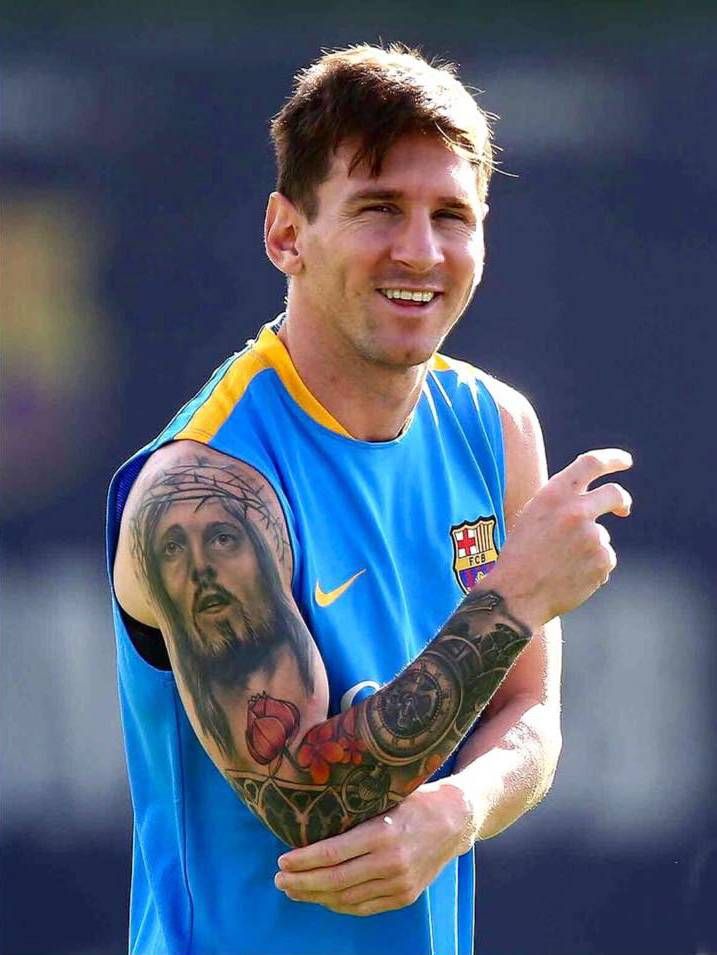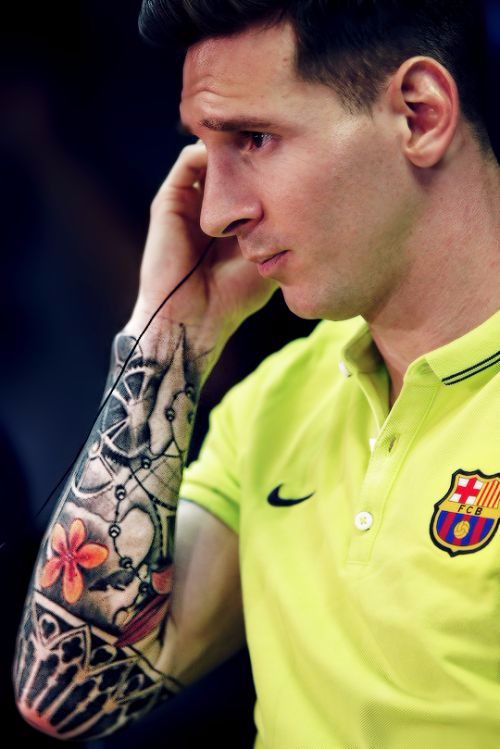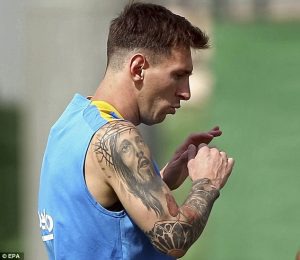 He was reportedly scared of the pain and got his girlfriend Antonella to get one first. Most of Messi's tattoos are personal and symbolic to him and his mother's portrait was the very first tattoo he got on his back, while he got the handprint of his first-born son tattooed on his left calf.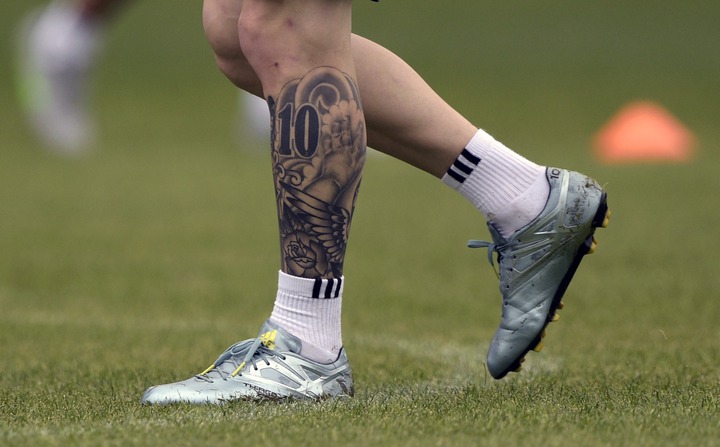 He also tattooed in the name of his second son Matteo, as well as Jesus with the crown of thorns, while the rest of his tattoos are dedicated to his career, with his jersey number 10, as well as footballs all depicted.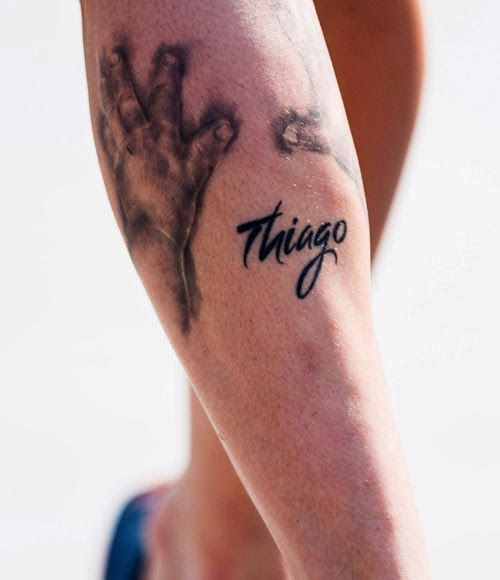 4. Neymar Jnr: Virtually every space on Neymar's body is covered in ink and expectedly, the various insignia and words on Neymar's body all have underlying messages and stories to tell, with his mother, father, son, sister, and even Batman and Spiderman among those referenced by his tattoos.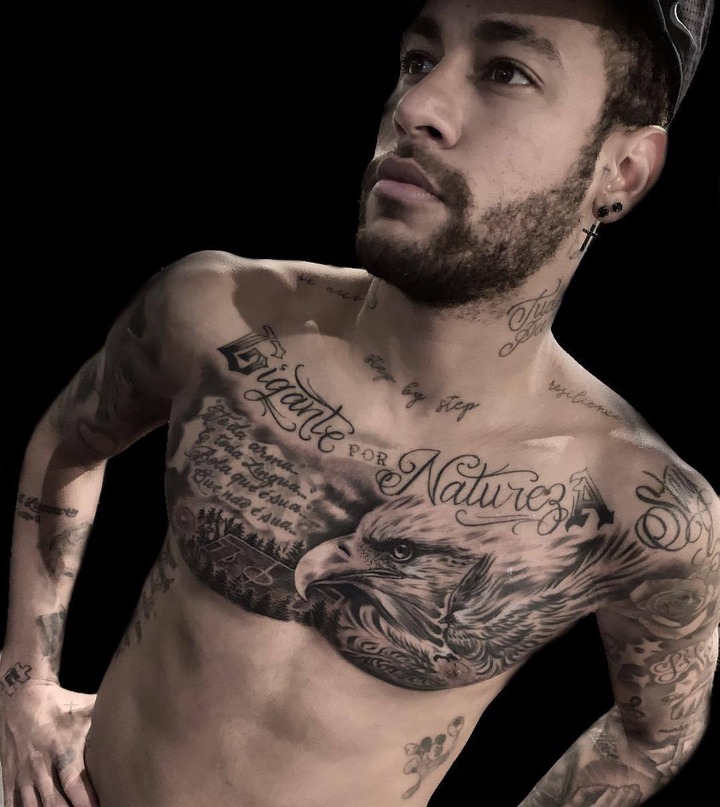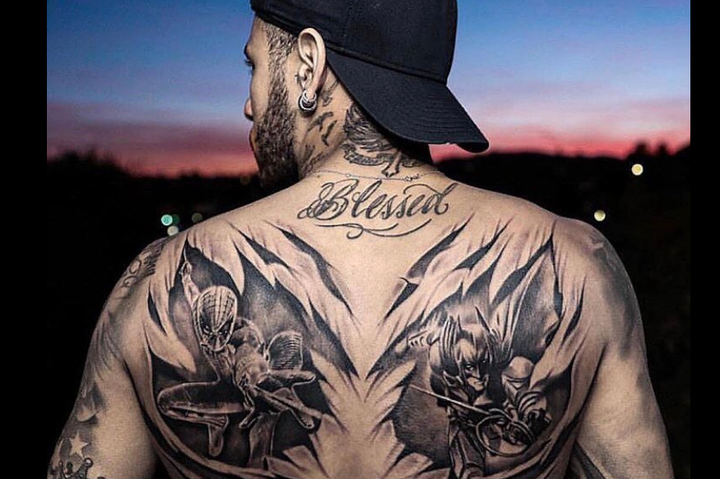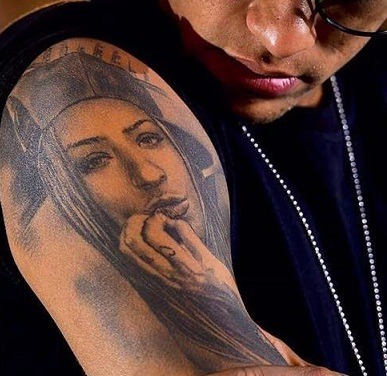 Neymar's sister, Rafaella has over five tattoos bearing direct references to her. His career achievements are also not left out, with tattoos commemorating his Champions League and Olympics triumphs, while other tattoos contain words of wisdom and motivation.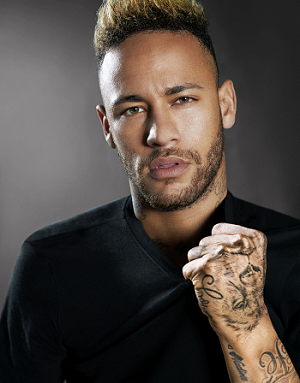 5. Memphis Depay: "A king of tattoos" – this nickname could be easily given to Memphis Depay, who (according to his own words) made his countless inky creations as a tribute to the rough times he has endured during his life.
No doubt, the most prominent tattoo of his is an image of a huge lion that occupies his entire back. Depay's chest and both arms are engraved with divine creatures and depictions of ancient Egyptians as well as some inscriptions (like "Dream Chaser" right in the center of his chest or words "Dream, Believe, Achieve" in the right part of it).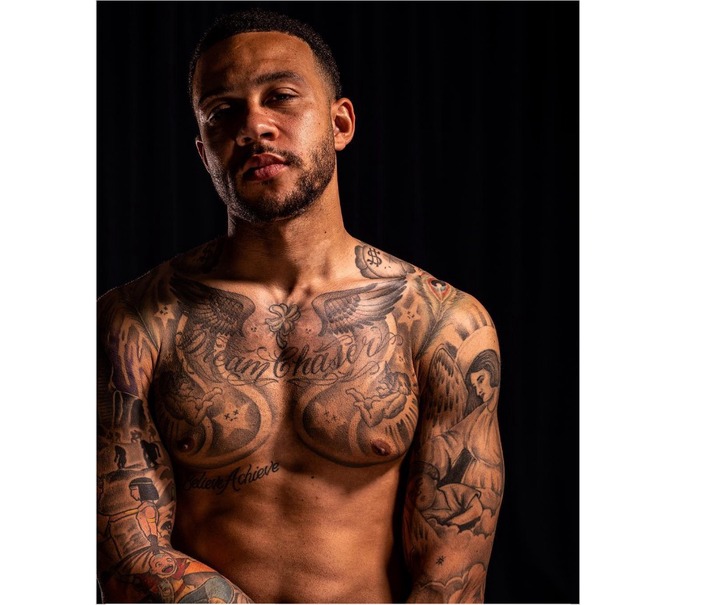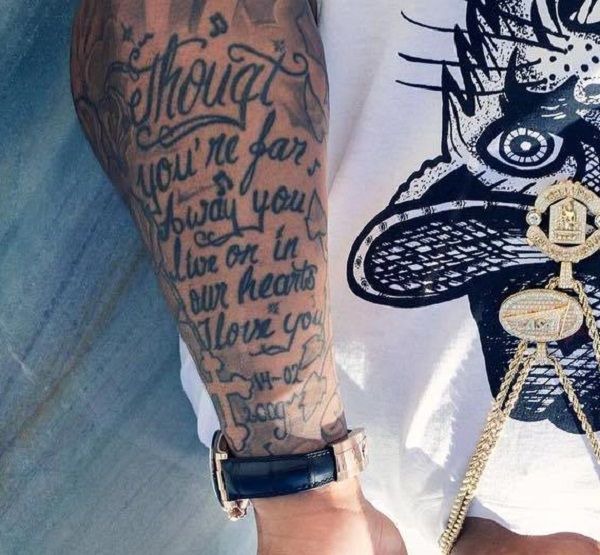 The Egyptian and lion themes spread further to his left leg, where both can be found on Depay's lower leg.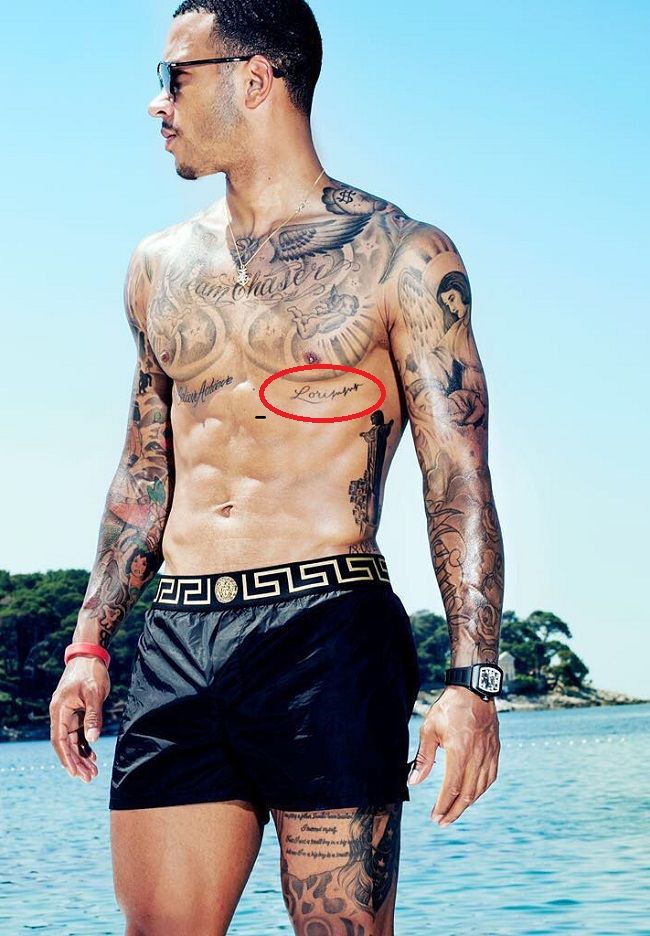 6. Arturo Vidal: Let's start with some Christian motives inked on his chest and back. Different crosses, praying hands and other tattoos of a similar kind show his absolute believe in Jesus Christ.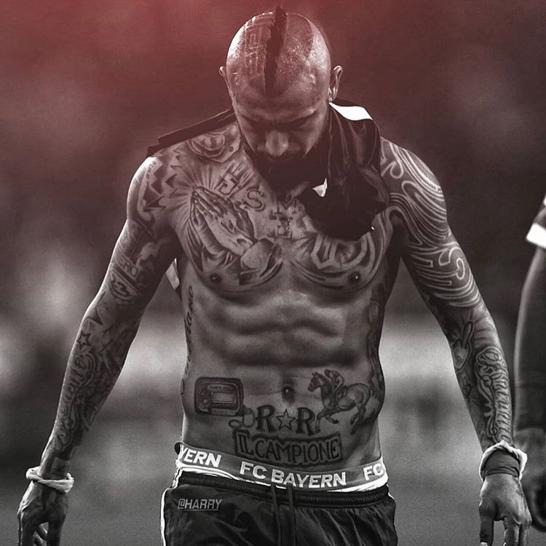 You will also find the phrase "cubreme con tu manto", which means "God save me" on his back. Vidal loves horses so much, that he made a horse tattoo on his bally.The words "Never give up" tattooed on his chin reflect his attitude towards the soccer game.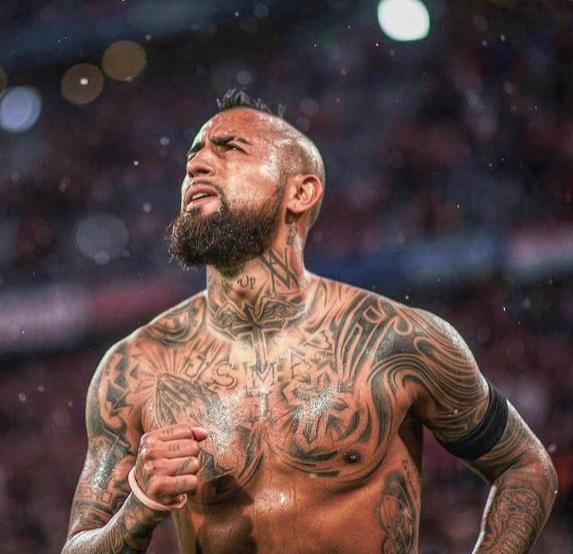 You will also find his initials "AV" on his neck below this tattoo. Vidal got two nicknames – Guerriero ("The Warrior") and Rey Arturo ("King Arthur") – and made tattoos of both of them on his left and right arms.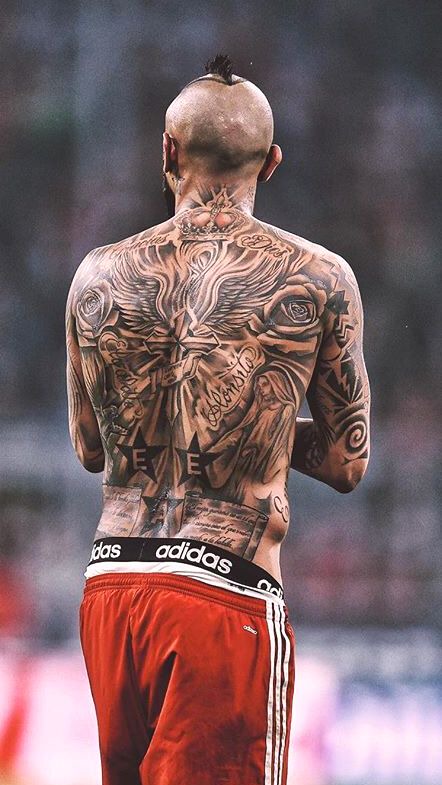 7. Roberto Firmino: On Roberto's right arm we see a pictures of his mother and father. There is also a peace symbol and a rose tattoo. On his chest is a Greek inscription that says "God is faithful" and the name of his daughter "Valentina Firmino".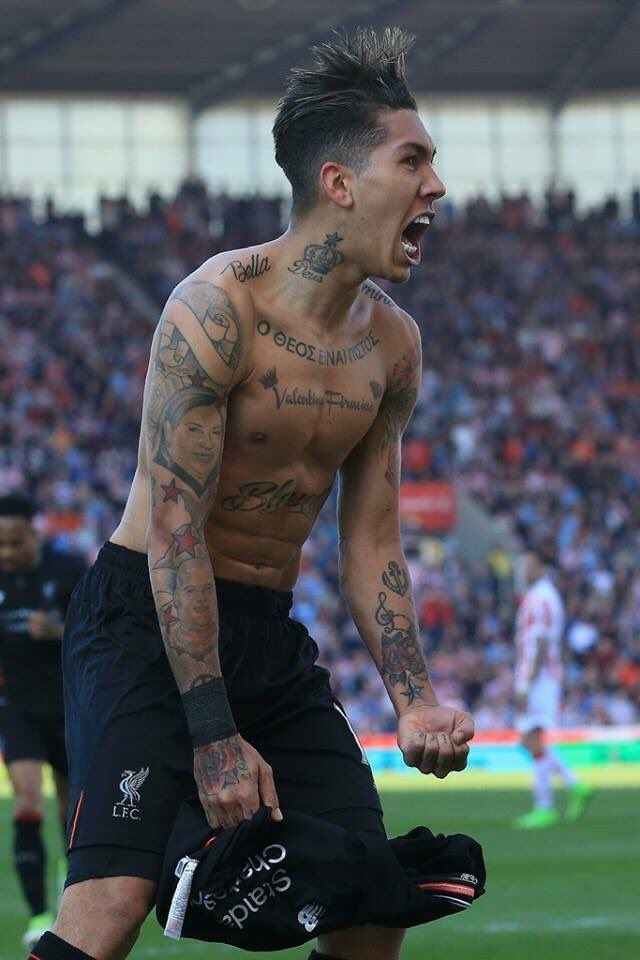 On his left forearm we see a rose tattoo, an anchor , star and a treble clef. On his right leg we see a pigeon tattoo and a baby face.
He's also got a huge tattoo on his back: a star with wings, tropical landscape and on his neck: "Omnia Vincit Amor" (Love conquers all). READ ALSO: EPL: Premier League clubs to decide if 2019/2020 season will be cancelled
8. Ederson Morales: The Manchester City goalkeeper Ederson has an extensive tattoo collection with a lion, eagle and gloved hands inked onto his back.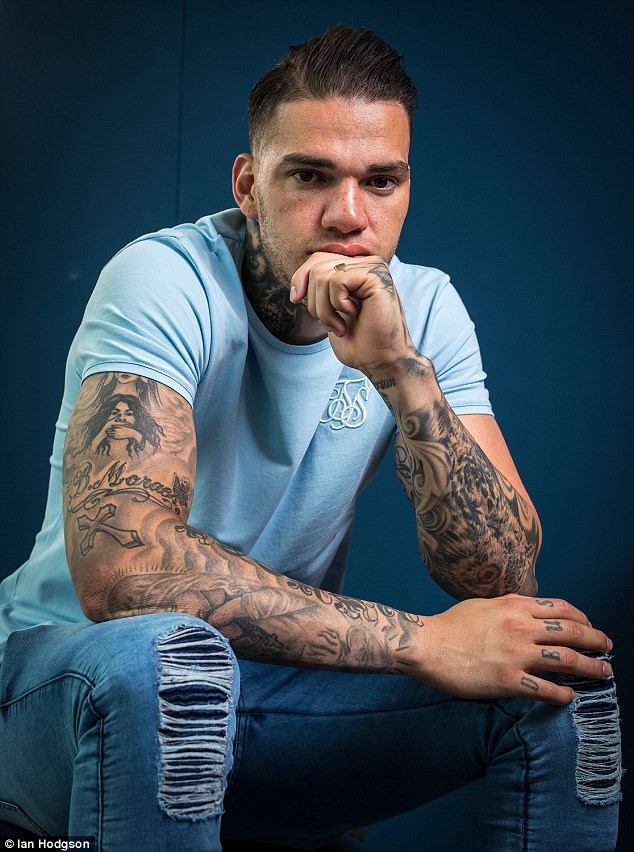 At the top of the back is some bibilical imagery with a Christ-like figure and angel wings.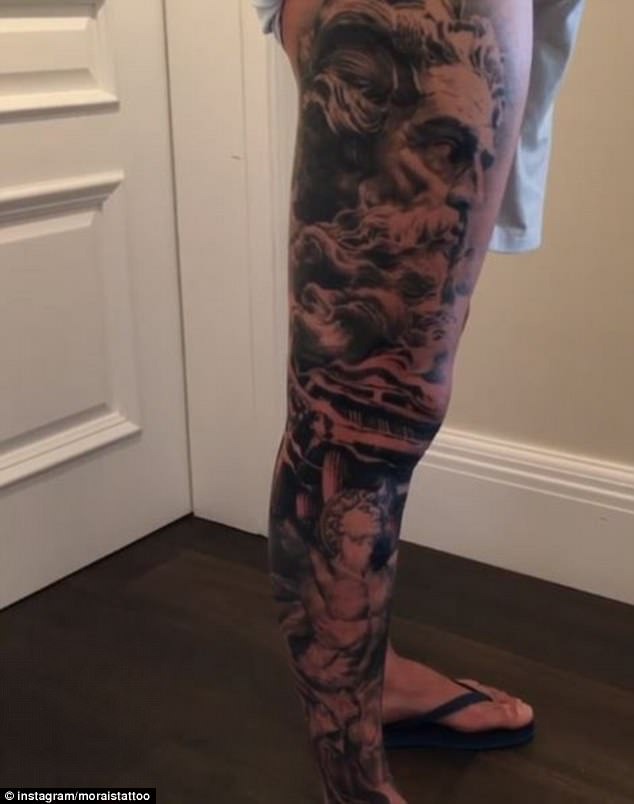 He also has a skull around his Adam's apple and a rose beneath his ear. There are three female faces on his right arm above a sleeve.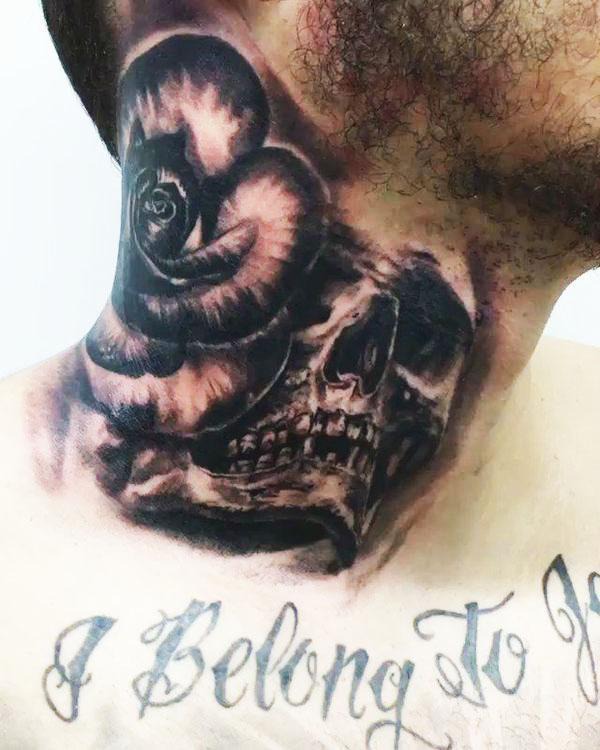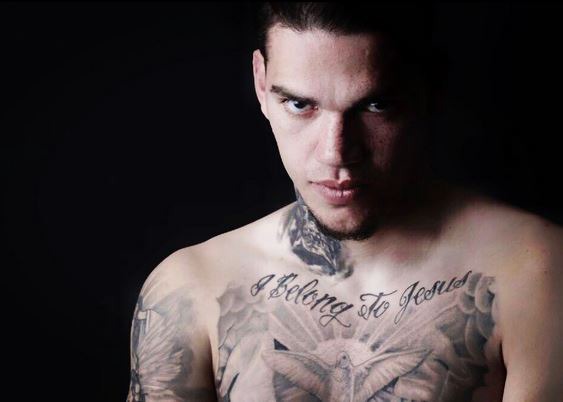 9. Mauro Icardi: The Argentine striker who has been the subject of controversy for many years due to his marriage to Wanda Nara, the wife of his former teammate, Maxi Lopez.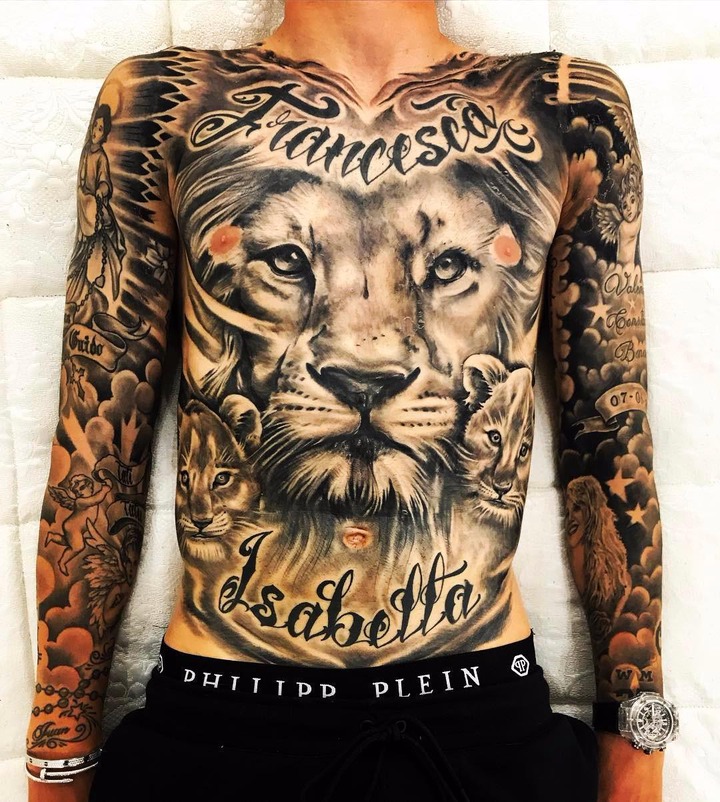 Icardi has a tattoo of a lion's head, incorporating his daughter's names Francesca and Isabella. However, a tattoo he had done three years ago is even more moving, as it incorporates the three children his wife had with her ex-hubby Maxi Lopez.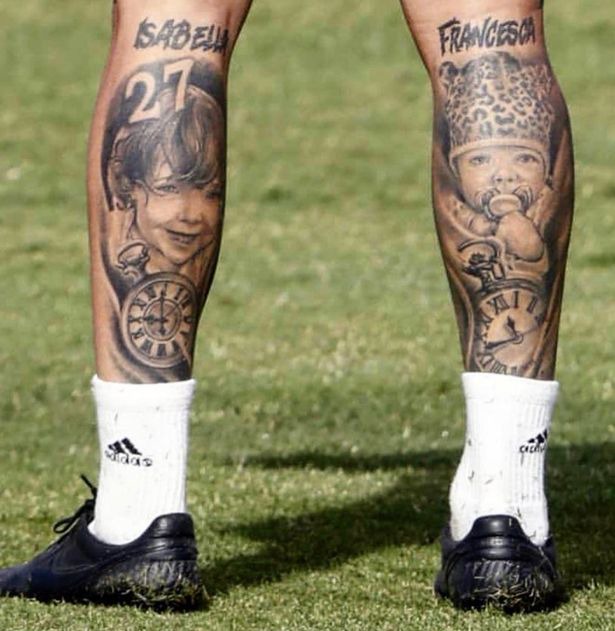 The tattoo names the three children Valentino, Constantino and Benedicto, and reads: "I love these three little angels".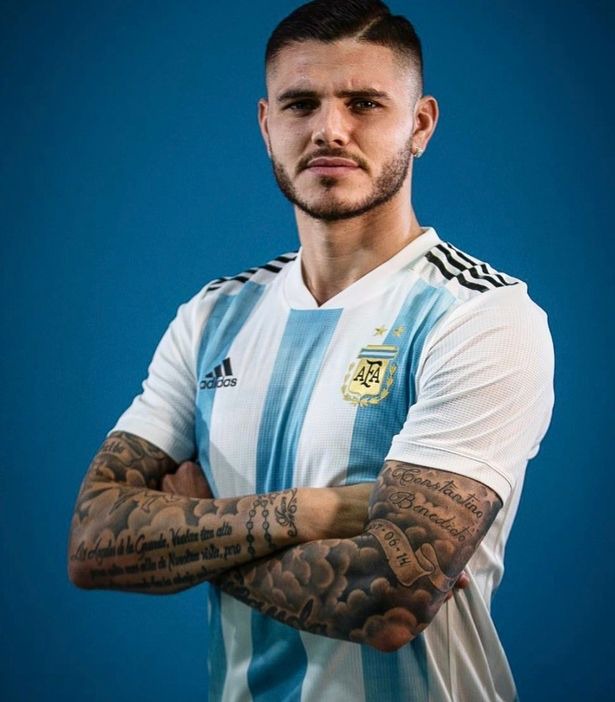 10. Jadon Sancho: Sancho has one tattoo on his left arm. He tattooed a poem and flying pigeons as tribute to his "baby boy" brother who died, when Sancho was five.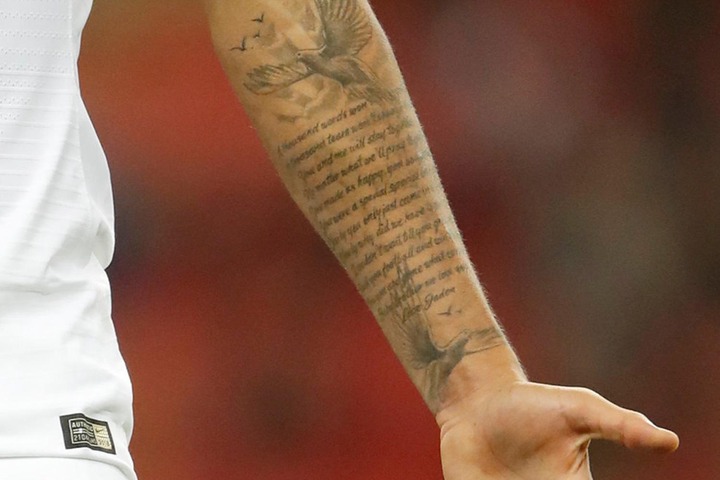 Here are some verse from the poem: "You and me will stay together, you made us happy, you brought us joy, you were a special baby boy.
I couldn't wait till you grew up, teach you football and win the cup. But you're gone what can I do? Baby brother, we love you."
Other notable mentions are Antoinne Griezmann, Piere -Emerick Aubemayang, Marcus Rojo, Raul Mereiles, Raheem Sterling, Leroy Sane, Ricardo Quaresma, Angel Di Maria, Paulo Dybala and a whole lot of others.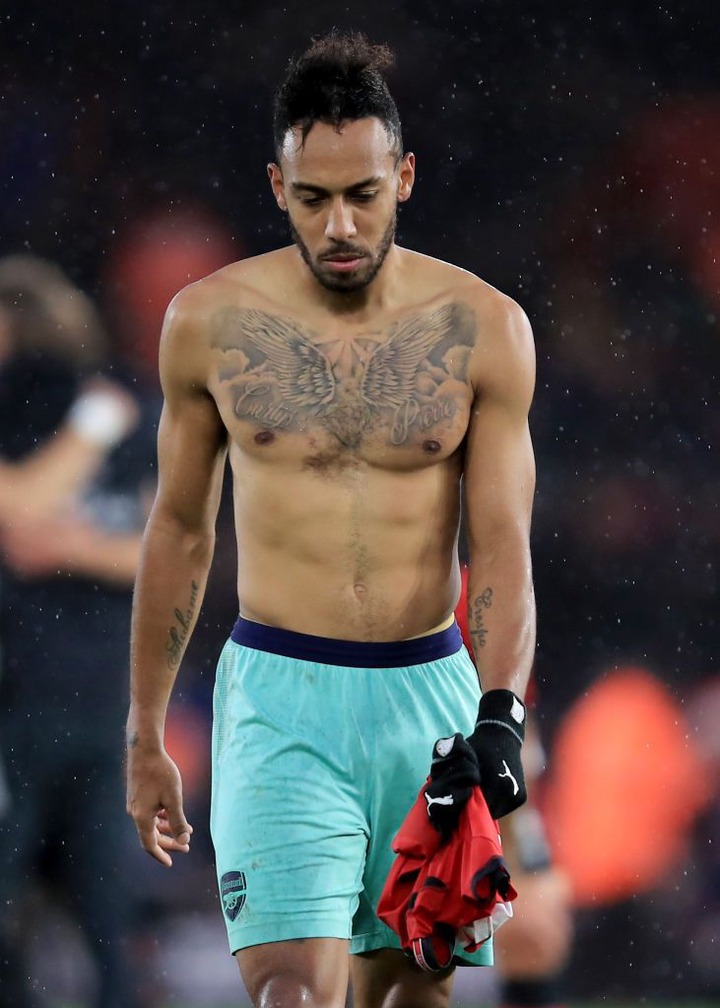 PHOTO CREDIT : PININTEREST, GETTY IMAGES AND BODYARTGURU
Photo Credit : PinInterest, Getty Images and BodyArtGuru