Do you know how many people in the world have died due to selfie incidents?
By far, the most dangerous selfie ever taken was by a group of Indians near the edge of a mountain cliff. It has even became famous and was called 'Killfie'.
Here take a look :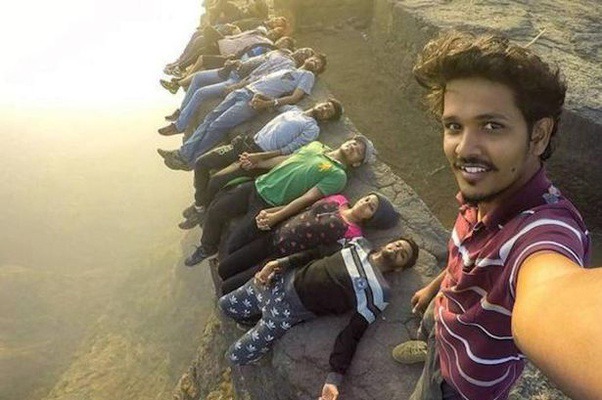 2. Russian Photographer Angela Nikolau:
She is famous for taking dangerous selfies on top of skyscrapers and on edges of high-rise buildings.
Here is a photo :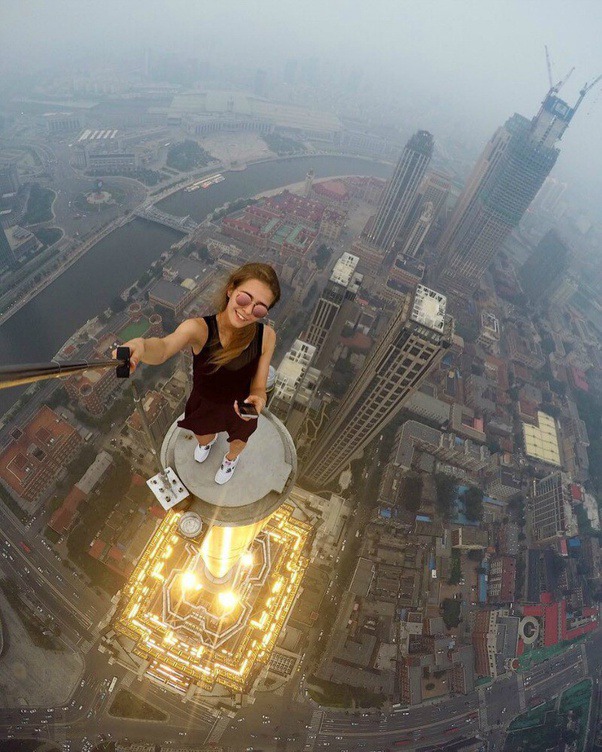 Another photo of Angela :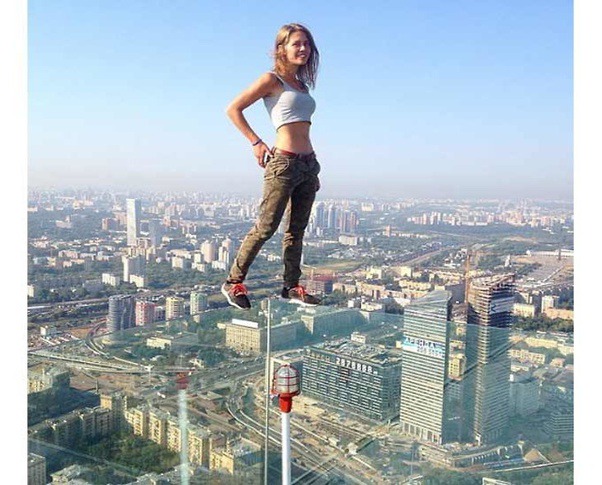 3. The Brazilian tourism board actually challenged travel blogger and photographer Lee Thompson to take this selfie from the top of Rio's Christ the Redeemer statue.
He did and, thankfully, survived to tell the tale.
We Hope He Is a Trained Stuntman.
Here are two photos :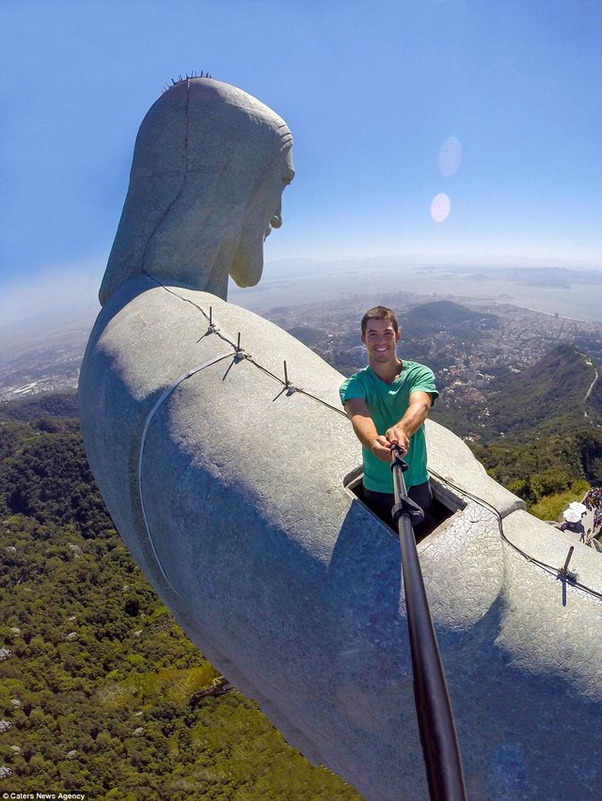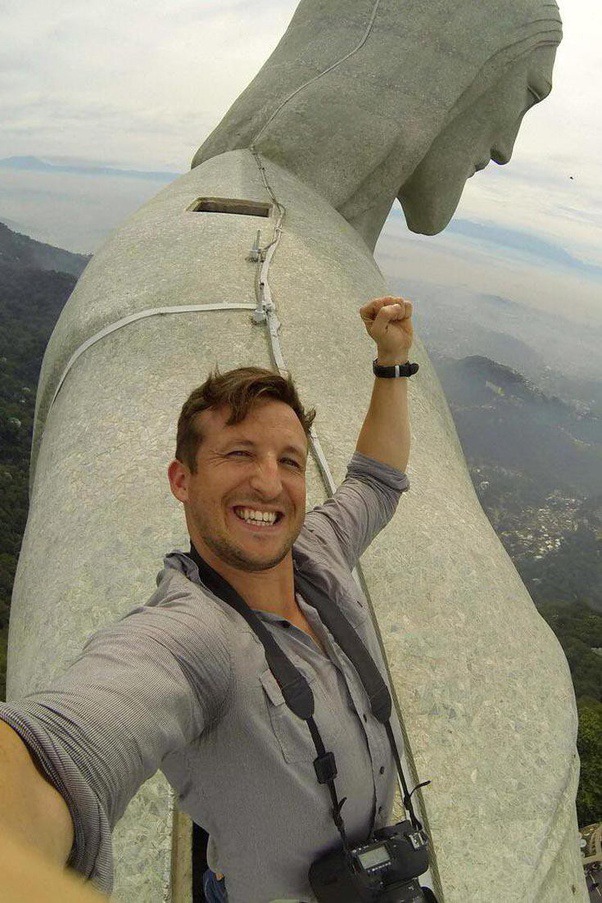 Disclaimer : PLEASE DO NOT TRY ANY OF THESE AT ANYWHERE