opera.comFeb 17, 2020 10:29 PM
If you are looking for an app on Android to watch live matches but can't seem to find the right one then this article is for you.
Football has become generally accepted sports in the universe due to its diverse nature and the love for it. It's no news that Football is the most watched sport in the world and due to the hike in the DSTV subscription prices in Nigeria, people are actually looking for an alternative to watch these matches at a lower and convinient way.
Today I'm going to show you how to watch live football matches on your Android phones.
Matches to watch on this android app includes but not limited to:
Champions league
UEFA Europa League
Liga BBVA
Serie A
Barclays Premier League
Ligue 1 etc..
Available channels includes :
beIN SPORTS HD 1,2,3,4,6 and 10, Max 1, 2, 3
MBC Pro SPORTS
Al-Kass HD 1, 2, 3 and 4
Abu Dhabi Sports
Arena Soprt 1, 2, 3 and 4
Sky Sport 1, 2, 3 and 4
Eurosport 1, 2, Sport Plus, BT Sport 1, 2, etc…
Languge: AR
Description:
MobiKora is an android app created by the Arabs to watch live matches, it's interface is uniquely simple, though the language default is Arabic but can be changed to english at the settings tab.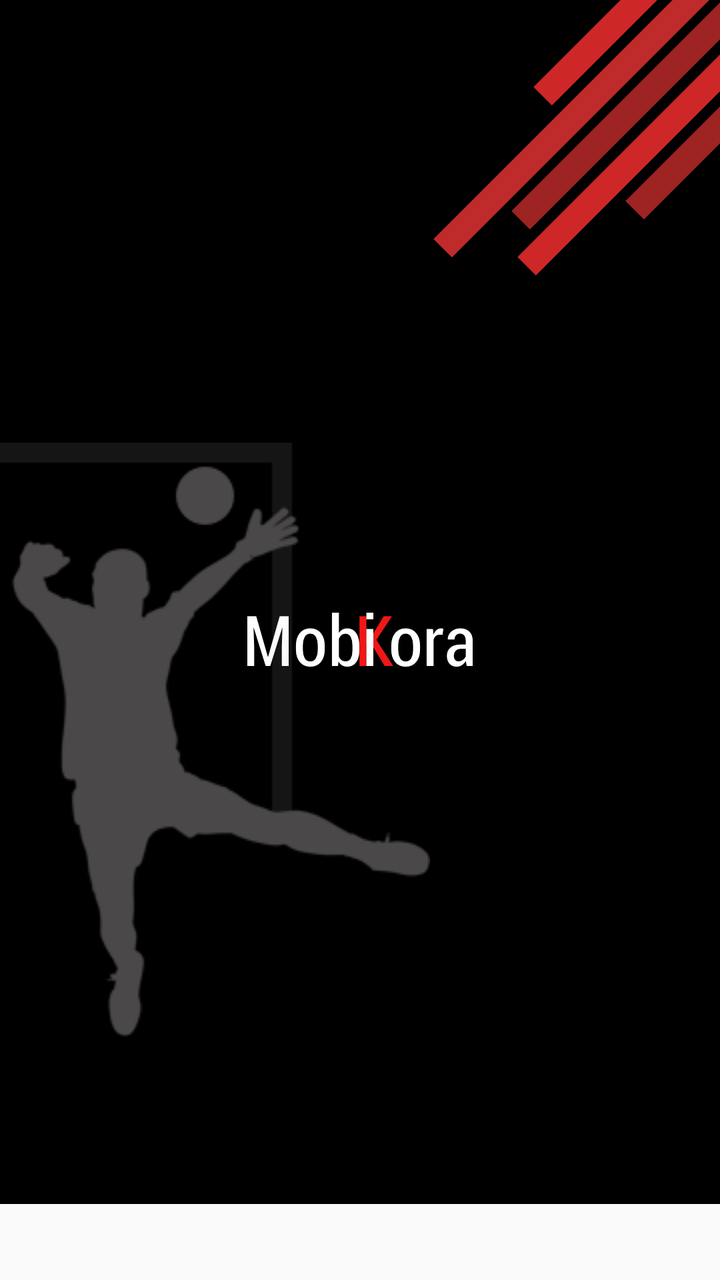 Download MobiKora from the link
Some Features of MobiKora APK
Watch football matches in very good quality ranging from 140p to 720p and if you don't feel like watching, you have the options to check the scoreboard.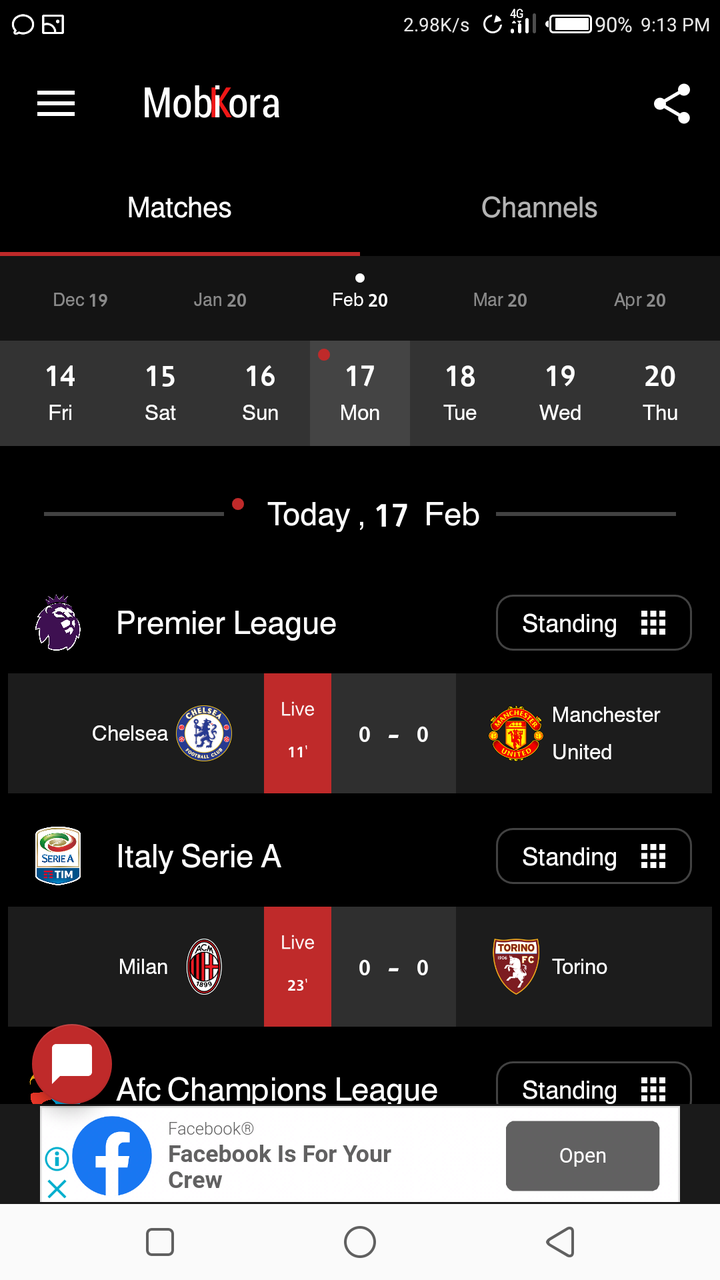 The interface is quite simple and easy to understand.
In this app, you have choices of matches to watch from leagues, domestic and international.
This application is absolutely free to use at no cost or subscription
With this app, you would hardly miss any match to watch.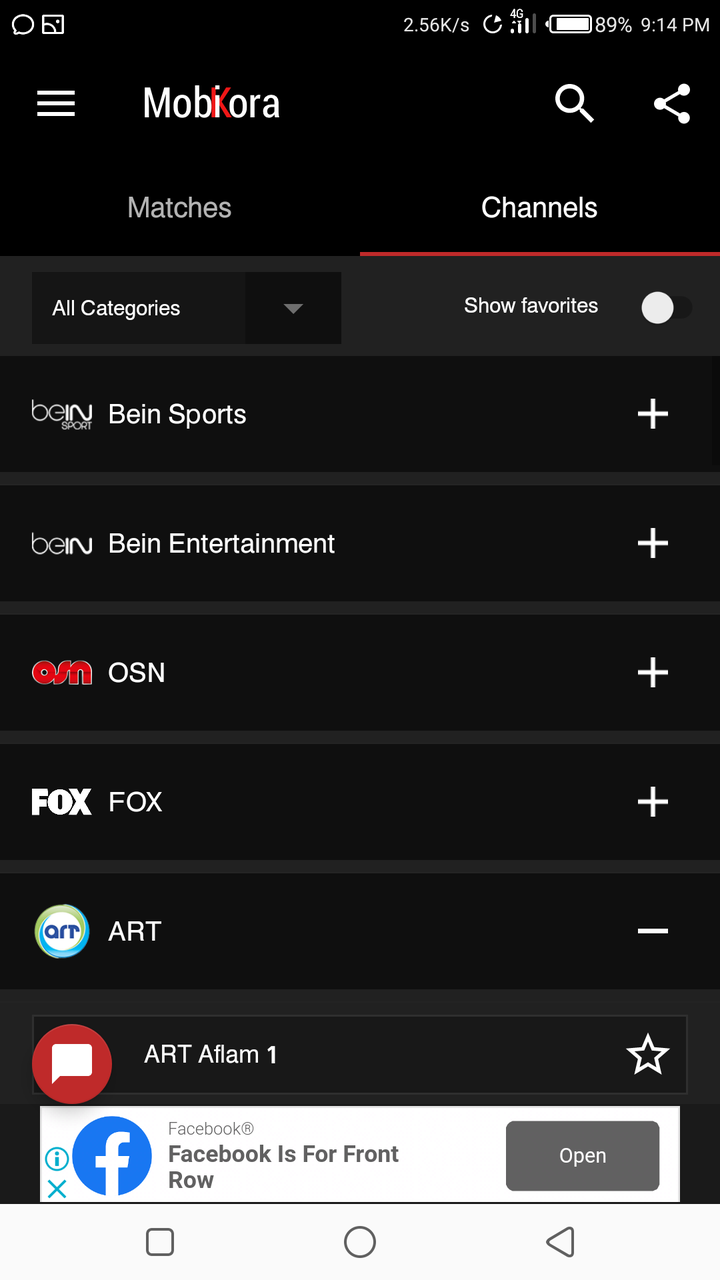 The language Arabic by default but can be changed to English at the settings menu.
Once you have a stable connection on your phone, then you can keep streaming till you run out of data.
Download MobiKora from the lnk
Or you can Google search it.