It's funny to think that a professional footballer may not even discover their best position until after they've reached the pros.
But it's true. Thierry Henry played as a winger before becoming a world-class striker, while Gareth Bale was a full-back before being moved further forward at Tottenham Hotspur.
And how can we forget about Lionel Messi's success as a False 9 for Barcelona?
Coaches are always looking at the best way to maximise a player's talents.
There are suggestions that Liverpool's Trent Alexander-Arnold may enjoy his best years as a midfielder.
And if he ever does move from right-back, he'll look to follow in the footsteps of these nine players who became even better after changing positions.
Sergio Ramos
In his second season at Real Madrid, Spaniard Ramos was moved from central defence to right-back.
His pace and reading of the game made him a fine full-back and he's also played there for Spain.
But in 2011/12, under Jose Mourinho, Ramos solidified his position in the middle of the backline and Los Blancos quickly saw the best of him.
He's now without a doubt one of the finest centre-backs in history.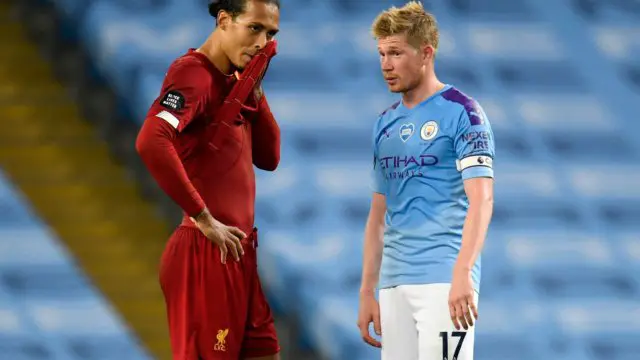 Thierry Henry
It speaks volumes that Carlo Ancelotti regards his failure to realise Henry wasn't a winger as one of the biggest mistakes of his career.
"My mistakes? I did not want Baggio at Parma and then at Juventus I did not notice that Henry was not a winger," he told La Republicca in 2014, per Football Italia.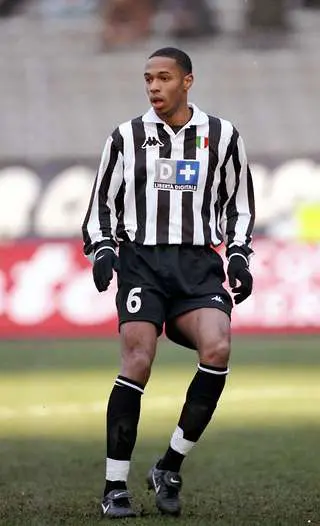 Arsenal boss Arsene Wenger knew the Frenchman would thrive as a centre-forward, though, even if Henry wasn't convinced at first.
"At a certain point, I wanted to go to Wenger and tell him to put me back out wide," Henry said.
But after failing to score in his first seven Premier League games, Henry quickly found his groove and the rest is history.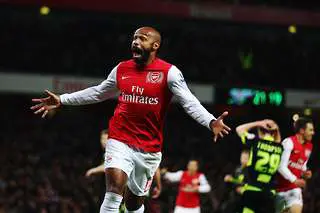 Gareth Bale
When Tottenham signed Bale from Southampton in 2007, he was a highly-rated left-back.
Indeed, he was given the No.3 shirt at White Hart Lane.
His Tottenham career got off to a wretched start but in 2010 he was given an opportunity to play on the left wing and it quickly became apparent that Bale would never play as a full-back again.
He ripped Inter Milan's Maicon apart in October 2010 and three years later joined Real Madrid in a deal worth £85 million.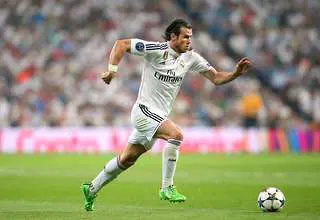 Vincent Kompany
Kompany's ability as a centre-back is perhaps even more impressive when you remember that he joined Manchester City as a defensive midfielder.
"My favourite position is in midfield but I can deliver just as good a job from central defence," the Belgian said in 2009.
Roberto Mancini was keen to see it and Kompany would go on to become one of the finest centre-backs to ever grace the Premier League.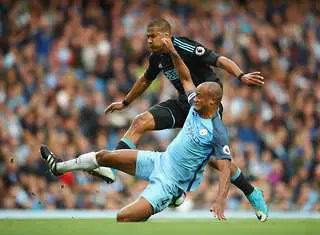 Javier Mascherano
It was going to be extremely tough for Mascherano to break into a Barcelona midfield that features Andres Iniesta, Xavi and Sergio Busquets, so after arriving from Liverpool in 2010 he reinvented himself as a centre-back.
And he was a major success, making 334 appearances in a trophy-laden spell with the Spanish giants.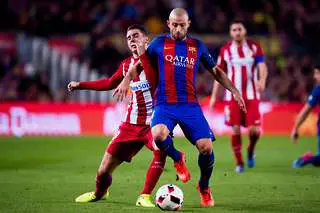 Andrea Pirlo
While Ancelotti failed to recognise Henry would flourish as a striker, he knew that Pirlo's best position would be as a deep-lying playmaker.
The Italian played as a No.10 at the start of his career but Brescia manager Carlo Mazzone noticed his potential in a deeper role, and Ancelotti took his skills to another level when the pair came together at AC Milan in 2001.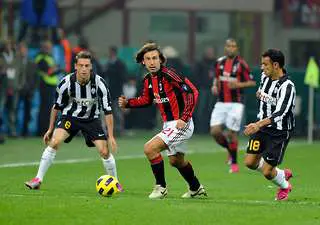 "He changed my career, putting me in front of the defence," Pirlo told La Gazzetta dello Sport in 2015.
"We shared some unforgettable moments. We had a magnificent past together."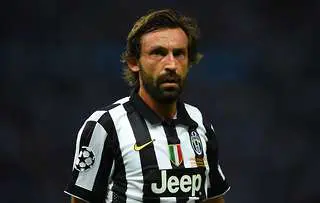 Gianluca Zambrotta
Zambrotta was one of Italy's most exciting wingers when he joined Juventus in 1999.
However, Zambrotta suffered an injury at the 2002 World Cup that forced him to miss the start of the 2002/03 season, and his replacement in the team, Mauro Cameronesi, impressed as Juve's new right winger.
Zambrotta was converted to a full-back as a result and he took to his new position exceedingly well.
The Italian, who could play on either side of the defence, went on to enjoy a fine career for Juve, Barcelona and AC Milan, and won the World Cup with his country in 2006.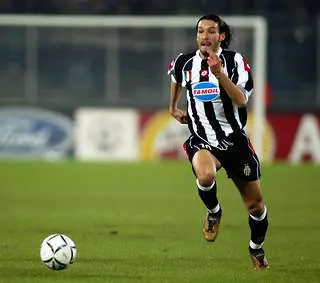 Bastian Schweinsteiger
Before developing into a World Cup-winning central midfielder, Schweinsteiger was actually played as a winger for Bayern Munich.
The German had to sit and watch the likes of Jens Jeremies, Niko Kovacs, Owen Hargreaves and Michael Ballack all deployed in central positions while he played out wide, where his crossing and long-range passing and shooting skills came to the fore.
Louis van Gaal, who arrived at Bayern in 2009, has taken credit for moving Schweinsteiger inside.
"He did not fit in the position of left-winger for me," Van Gaal is quoted as saying by The Guardian.
"When I arrive at a new club, I talk with every player about his position, his personality, the team and how he works with his team-mates.
"I told Bastian: 'I think you have to play in the midfield.'
"At that time, we played with two holding midfielders and a No.10, which was [Thomas] Müller.
"Then he played in a holding role and found he liked the game more than ever."
Schweinsteiger went on to deliver his best stuff for club and country.
Antonio Valencia
Valencia's career was heading downwards fast after he was handed the No.7 shirt at Manchester United.
Angel Di Maria and Memphis Depay joined, threatening Valencia's place in the team.
But the arrival of Van Gaal in 2015 resulted in a switch to right-back and breathed new life into the Ecuadorian.
The switch allowed Valencia to stay at Old Trafford until 2019, with Jose Mourinho labelling him "the best right-back in the world" in 2017.
Some serious talent might have gone to waste if these lot hadn't switched positions.